Scholars and media professionals from countries along the line"The Belt and Road"visit Newland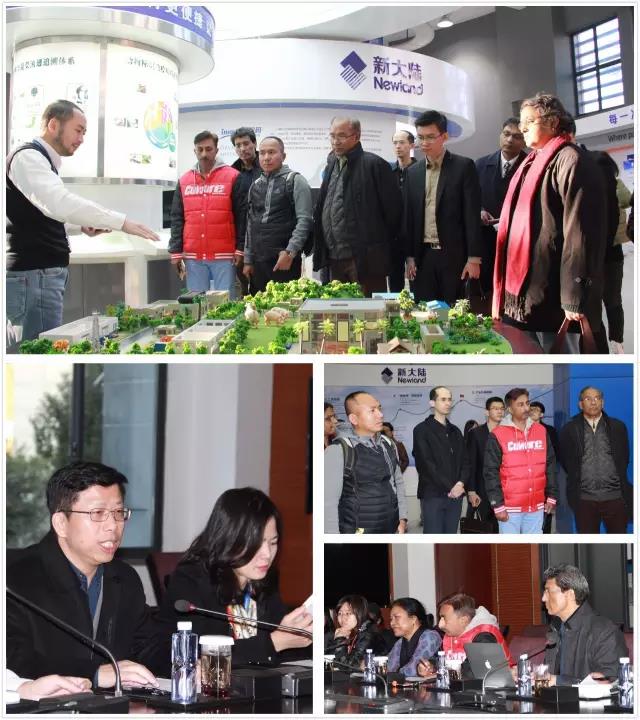 On December 15, a group of more than ten scholars and media professionals from countries along the line "The Belt and Road" such as India, Myanmar and Pakistan visit Newland Science & Technology Park for investigation and interview. Mr. Liu Qingtao, the General Manager of Newland Computer, had an in-depth conversation with them. They are very interested in the innovation achievements and development experiences of Newland in the field of intelligent transportation, big data and education through Internet of Things. etc. Prof. B.R. Deepak at the Center of Chinese and Southeast Asian Studies, Jawaharlal Nehru University said that Newland's intelligent transportation system if introduced would greatly improve India's modernization of urban transportation, and he is willing to pave the way for bilateral cooperation. The General Manager Liu Qingtao hopes these experts and scholars have a detailed understanding of Newland's comprehensive strength through this site visit to promote the bilateral cooperation in the wider area.
About Us

Newland AIDC (Fujian Newland Auto-ID Tech. Co., Ltd.) was founded in 1999 as a wholly-owned subsidiary of Newland Computer ( A listed company, Stock code: 000997), we provide products and solutions specialized in AIDC industry.
Email:sales1@nlscan.com
Web:newlandaidc.com
Tel:+86-591-83978605
Follow Us
Linkedin: linkedin.com/company/newland-aidc
Facebook: facebook.com/newlandaidc
Twitter: @Newland_AIDC