Newland Hi-Tech Group Was Successfully Ranked Among The"China 500 Most Valuable Brands"
On June 20, the 15th "World Brand Summit" was held in Beijing. World Brand Lab released the analysis report of "China's 500 Most Valuable Brands 2018". Among those brilliant Chinese brands, Newland Hi-Tech Group ranks the 374th this year with a brand value of RMB 10.098 billion, this is the first time that Newland Science & Technology Group has participated in the "China's 500 Most Valuable Brands" ranking activity and was successfully ranked among the list. The top 5 brands this year are State Grid, Tencent, Haier, ICBC and China Life Insurance.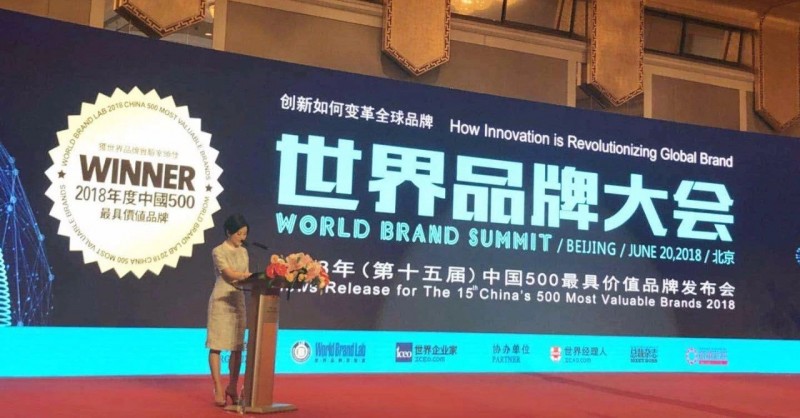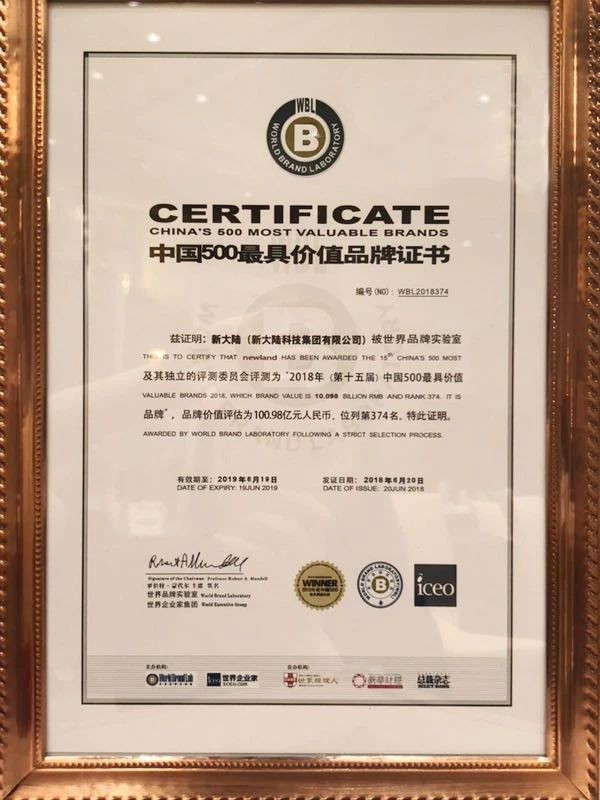 It is known that World Brand Lab is an international and professional brand research institute based in New York, USA, and chaired by Professor Robert Mundell who was the Nobel Prize Laureate in Economics in 1999 and the "Father of the Euro". Based on the analysis of financial data, brand strength and consumer behavior, this credible and professional brand evaluation institution comprehensively evaluates the Chinese brands in 25 related industries, including IT, textile clothing and cultural media. It has annually released the lists of "China's 500 Most Valuable Brands", "Top 500 Asian Brands" and "Top 500 Global Brands". Its research results have become much important to the evaluation of the intangible assets in enterprise mergers and acquisitions.