1.Copy the ota firmware to the device via USB cable.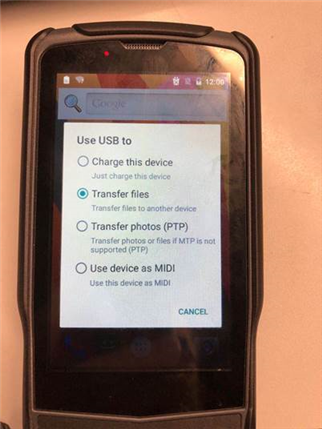 1. Power off the device
2. Push the "Power" button & "Volume –" at the same time to enter the recovery mode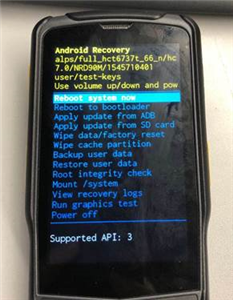 3. Push "Volume-"button to choose "Apply update from SD card" .then push "power"button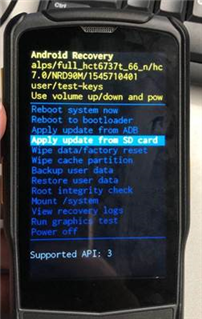 4. Push"Volume-"button to choose upgrade file. Then push"Power"button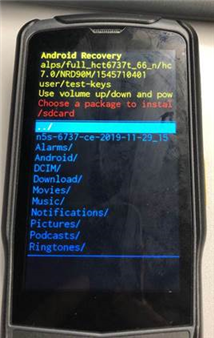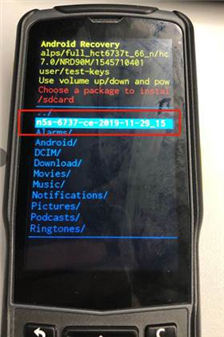 5. Then upgrade is staring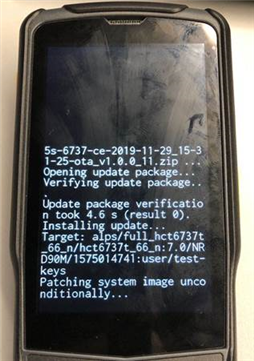 6. After the upgrade is successful, it will restart.