NQuire1000 II How to Capture Log In NQuire1000 Via Tool

1025 views

0 comments
How to Capture NQ1000 Log via Tool
1. Install adb driver to your PC then connect device to PC.
※If you already installed adb driver you can skip to Step2.


2. Into Developer Mode and turn USB debugging on
Settings→About tablet→Build Number. Click 5 times to enter into developer Mode.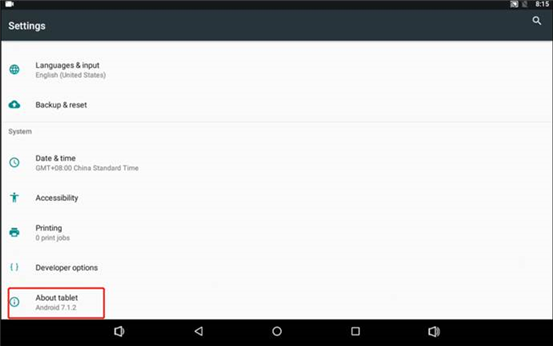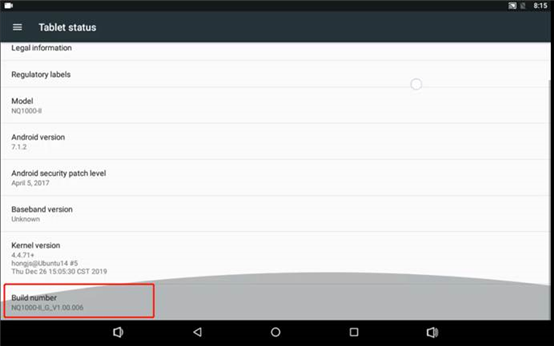 When you enter developer Mode , Enter the Developer options: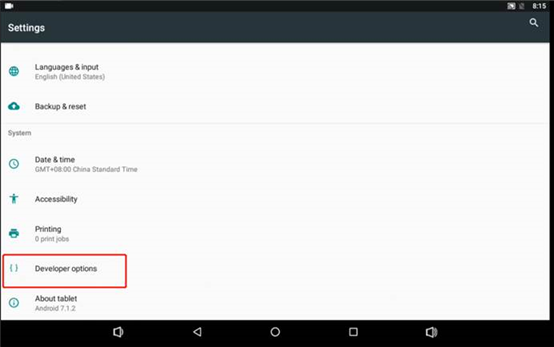 Open "USB debugging"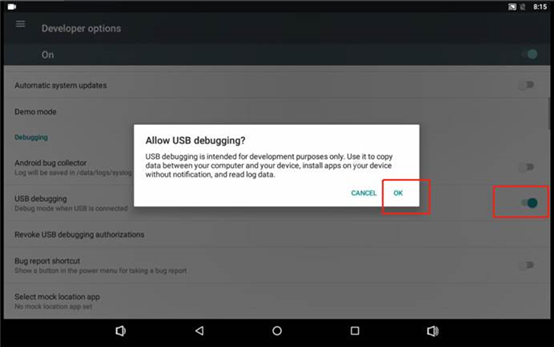 3. Run ADBConsole.exe on PC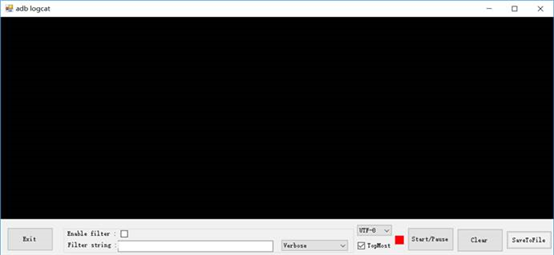 4. Click "Start/Pause" Button to start log collection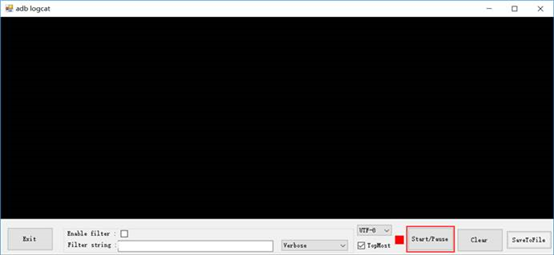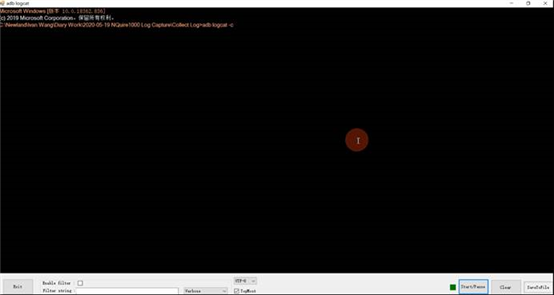 Then the device will receive "Allow USB debugging" request.
Click "OK"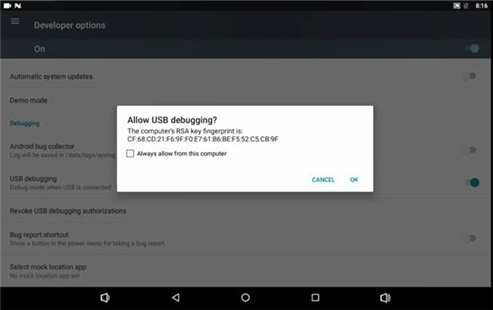 5. Do something on device to record the log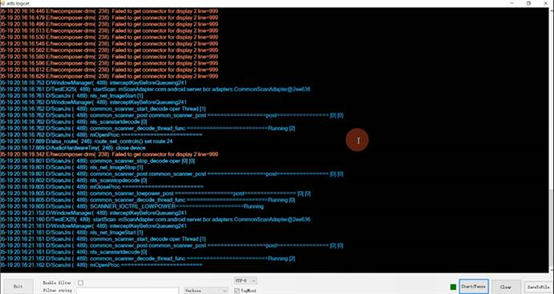 6. Click "Start/Pause" Button to pause log collection. Click "Save To File" button to save log.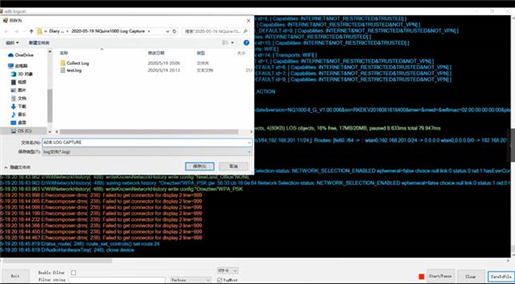 7. Open the Log file to check .