How to upgrade NQuire1000 in recovery mode

1029 views

0 comments
How to upgrade NQuire1000 in recovery mode
1, powered off NQuire1000,copy firmware OTA file (.zip) into SD card and insert it to NQuire1000
2, press and hold "Vol-" key, power on NQuir1000

3, release "Vol-" key until enter into recovery mode, select "apply update from SD card" with volume key. Highlight it and press "Exit button" for 1 second to active it.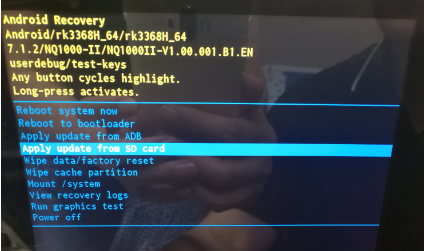 4, select FW OTA file with the same method.
5, updating processing

6, updating finished and "Reboot system now"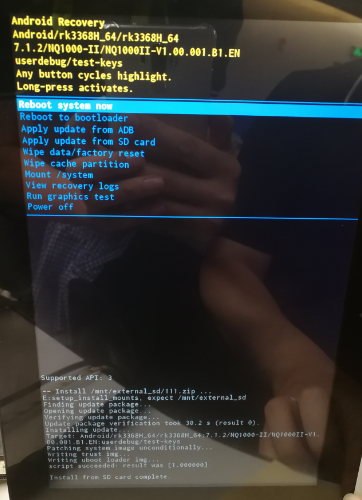 7, if barcode scanner doesn't send scanned data to NQuire1000 after the FW updating, please use your NQuire1000 to scan below setup barcode one by one, then reboot it.