Process of upgrading Firmware and bluetooth version in HR15-BT HR32-BT HR52-BT

755 views

0 comments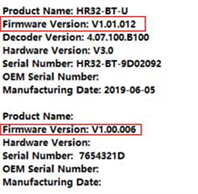 a. update firmware of scanner in the file "ScannerFirmware".When update OK, click refresh to double check.


.
b. update firmware of cradle in the file "CradleFirmware". When update OK, click refresh to double check.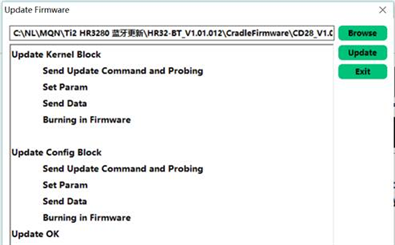 Upgrade the Bluetooth version (scanner and cradle) HR15-BT
a. Install "nRF Toolbox.apk" in the mobile phone(Android system).
tool download link:
https://ccloud.ndevor.biz/s/iZyj3Xn8xeQ6mcc
b. Copy OTA file to the phone.

c. Keep the connection between scanner and cradle
d. Open nRF Toolbox in the phone,
e. Use easyset to sent the command "WLSOTA" to enable upgrade the Bluetooth version.

f. Use nRF Toolbox to upgrade as following steps.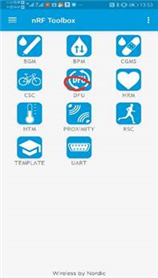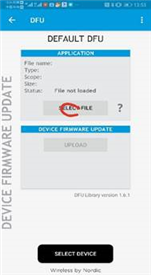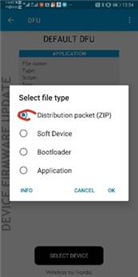 Select the file:" dfu_pkg_p200928001.1.04.002.zip"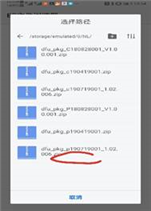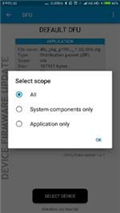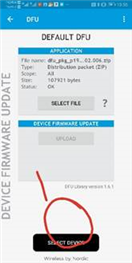 Select "DfuTarg" to upgrade the scanner.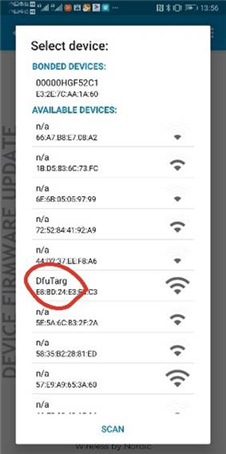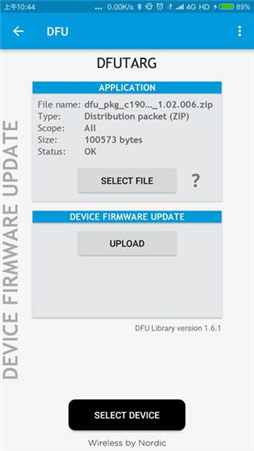 g. There will be a beep when the upgrade is successful.
h. Refer to the Bluetooth OTA upgrading process of the scanner, use "BASOTA" to enter the upgrade state.
dfu_pkg_c200928001.1.04.002.zip

After upgrade, you can check the version information in the Easyset-online device.
The scanner need to power off and then power on , the Bluetooth version will show the new version after upgrade Bluetooth version.