Making Healthcare Truly Mobilized: Newland Joint Solution with Agnity
Challenges of Today's Health Systems
Today's healthcare institutions are at a critical crossroads, attempting to navigate a 21st century landscape using 20th century technology. Health systems must adapt to shifting payment models, aging populations and a rise in medical errors. As health systems optimize their technology, systems and processes in response to these changes, it's essential that these improvements begin with better communication.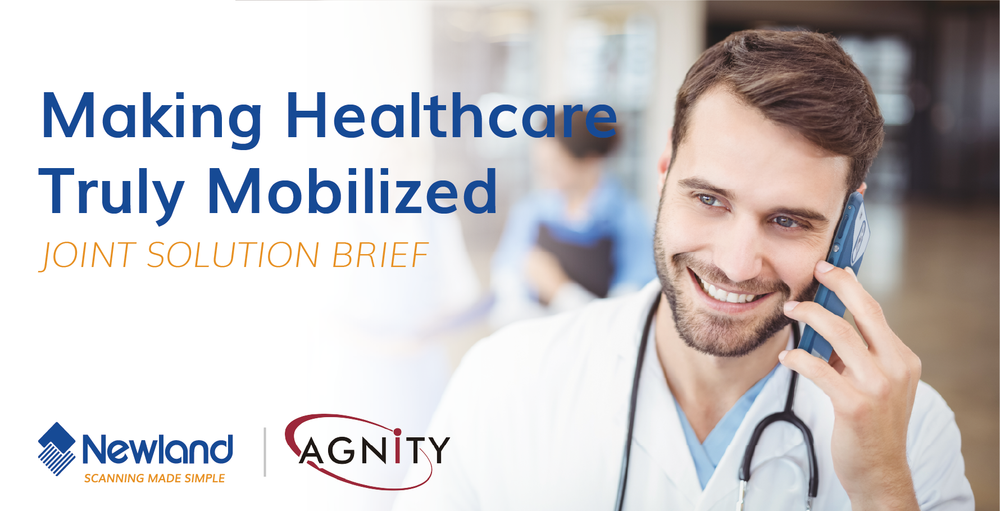 AGNITY MobileCare™ Solution
Clinical communications.
Remote monitoring. Telemedicine.
One single solution.
MobileCare brings together clinical data at the patient level, providing communications and contextual communication to providers and patients on the go and at their workstations. It helps improve patient outcomes through workflow optimization, patient-centric communication and collaboration for the circle of care and positively impacts operational metrics such as length of stay, readmission rates, higher patient and provider satisfaction.
The AGNITY MobileCare Suite offers flexibility to select the appropriate product package based on the clinical communication and collaboration goals for each hospital system or healthcare organization. MobileCare is packaged into multiple module offerings to serve varying requirements of its customer.


How does it work?
MobileCare Enterprise provides clinicians the full advantage of secure contextual communications and collaboration armed with clinical content delivered at the patient level.
Further, interested provider can extend care and care coordination beyond the in-patient setting through MobileCare TeleConsult™, enabling clinicians to consult with patients remotely, or wherever they are.
And MobileCare Monitorgives healthcare providers access to patients via remote monitoring devices which reduces costs and improves patient outcomes.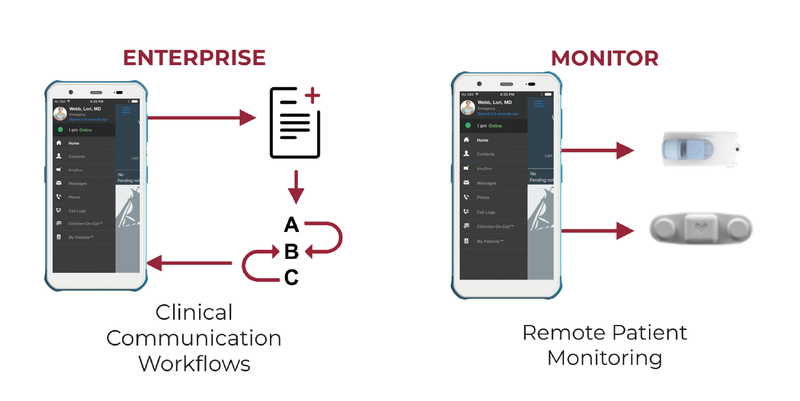 CareLink-M10
Newland Healthcare Mobile Terminal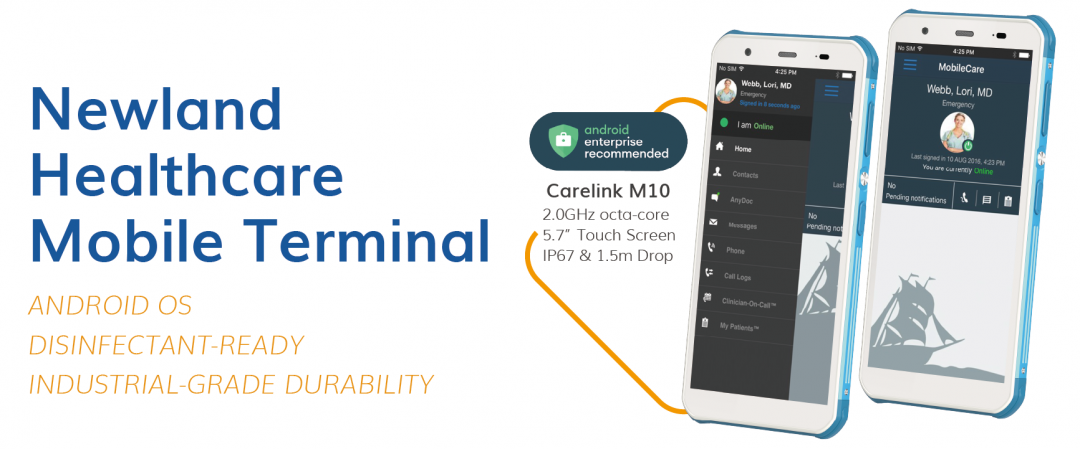 Ergonomic design renders a lightweight and well-balanced device that reduces fatigue during work flows.
Powerful megapixel engine can easily decodes dirty and poorly printed barcodes
Biological identification to ensure the security and privacy of medical data.
High resolution and appropriate display ratio help staff view patients' records and other data intensive applications, especially outdoor viewable

Why Newland?

One of the leading companies in the Auto-ID industry

Over 20 years of R&D experiences on barcode scanning

Exclusive scanning technology

The inventor of barcode decoding chips

The most comprehensive scanning portfolio, from 1D to 2D, from corded to cordless, from paper label

to screen barcode & DPM (Direct Part Mark)

Time to the market OEM & customized scanning solutions

Direct technical support & professional services

Android Enterprise Recommended