Chinese large supermarket chain upgrades cashier efficiency with Newland FR80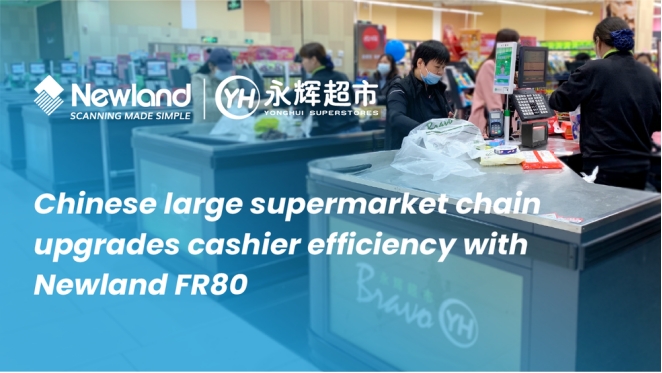 Photo by Newland AIDC in Bravo Yonghui, Fuzhou
In February 2021, Yonghui Superstores(Yonghui) picked Newland FR80‍ as the on-counter scanner for POS system, rendering a 3-year contract from 2021 to 2023. Despite increasing competition from e-Commerce, the Fuzhou-headquartered retailer continues to be the fastest growing bricks-and-mortar retailer in China.
Aggressive expansion and national coverage of China
Founded in 2001, Yonghui is the 6th largest supermarket chain in China in 2019 according to China Chain Store and Franchise Association. It ranked 119th in Fortune China's list of Top 500 listed companies in China in 2020, the highest among other supermarket chains. Yonghui was listed on the Shanghai Stock Exchange in 2010. Headquartered in Fuzhou, the supermarket tycoon operates a total number of 1,022 stores cross the mainland China as of March 2021, covering 29 provinces. Yonghui's sales revenue in 2019 reached 13.1 billion USD. It hopes to open 180 new stores in the last 3 quarters of 2021.
Figure: The national coverage of Yonghui Superstores on March 12, 2021
http://www.yonghui.com.cn/store
Incline to offline stores for people's livelihood
In the past 2020, the growth of Yonghui may be attributable to the integration of its online and offline retail channels. The firm saw a 239% increase in direct deliveries to customers. As "A Supermarket for People's Livelihood", Yonghui "provides and sells commodities closely related to people's daily life" through all offline channels located closely in communities. 102 new offline stores sprouted in 2020 and this number will be approximately doubled in 2021.
Newland FR80
FR80 is the 1st on-counter scanner in Newland portfolio. It leverages Newland's exclusive UIMG technology to deliver superior performance on challenging barcodes of virtually all materials like printed label, as well as mobile screens. The 2D barcode decoder can scan items at a high speed - even those with damaged or tricky barcodes - ensuring maximum productivity and minimal labor fatigue for cashiers.
The large scanning window and omni-directional scanning make decoding more instinctive than a blink. Auxiliary Newland handheld scanners can be added to scan large and heavy commodities in the shopping cart.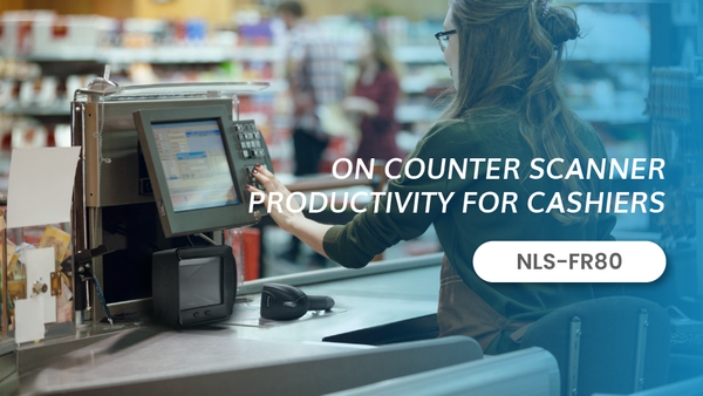 Conclusion
The investment in the Newland AIDC scanning technologies is a thrift of time and effort. It will lever a significant impact on the bottom line. With features that increase cashier performance, improve first pass reading rate on the most challenging barcodes, Newland FR80 is the right scanner to help you create an exceptional checkout experience for both cashiers and your customers. Satisfied and productive cashier experiences result in happy shoppers who keep coming back for more.
Newland FM80, the embedded version of FR80 is also available.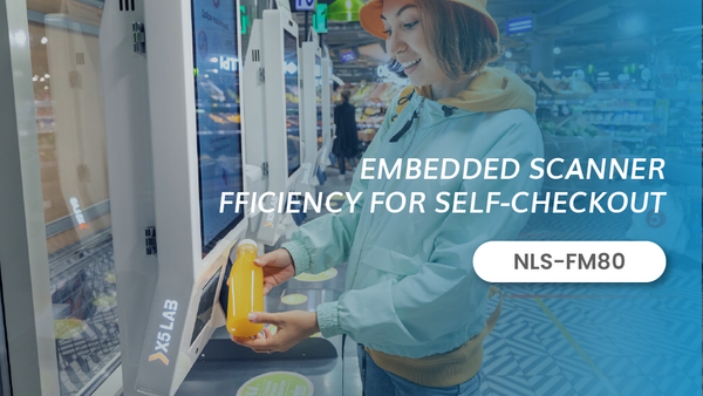 Why Newland
Global business success testified by enterprise accounts and channel partners
Over 20 years in barcode scanning R&D and the inventor of 2D barcode decoding chip
Exclusive UIMG technology enables the most diversified and cost-efficient scanning portfolio
Ranking No.3 among vendors of OEM scan engines and No.4 that of handheld scanners
Global service and technical support
Reference:
2019 Corporate Social Responsibility Report of Yonghui Superstore
VDC 2018 global handheld scanner report