How to set Transmit Check Character After Verification of ITF25 by easyset

100 views

0 comments
1. Download and install Easyset from:
https://ccloud.ndevor.biz/s/BNYCJLS7diN3jZE
If you had installed it already, skip this step.
2. Connect your device to PC and Open Easyset, then enter Online Device

3. You can fine the detail information of your device in the main page.
Click Configure Device to enter setting.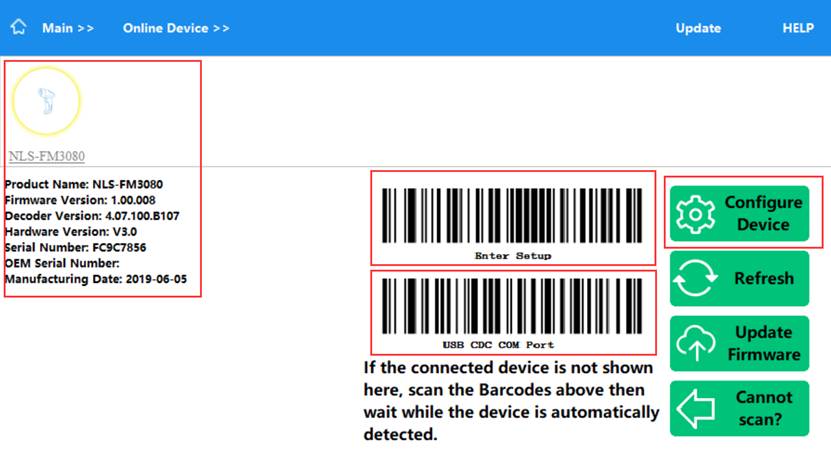 4. Find the Interleave 2 of 5 as following, change the Transmit check digit setting. Then the configuration History list shows the change.
Click "Save to device" button to save it.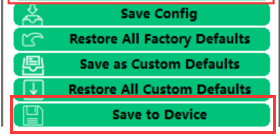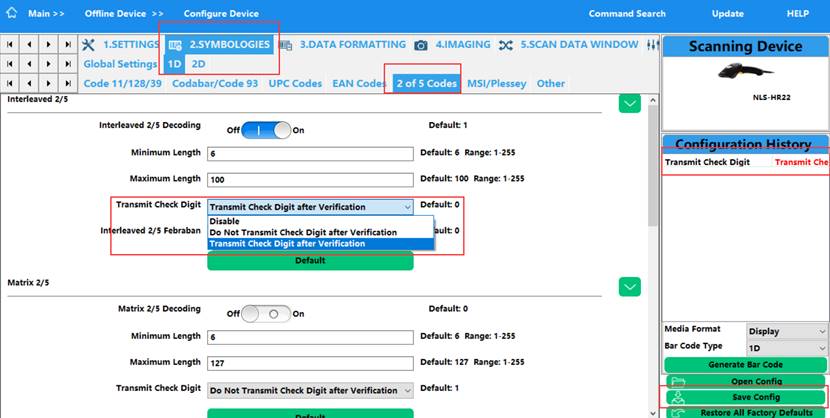 5. You can also save the config file by clicking the Save config button. Send the config file (xxx.xml) and pass it to us for double checking.